If You Would Like To Fish With Us, Or If You Have A Comment,
​ Please Send An Email To mcqfamily@hotmail.com.
We would Love
To Hear From You !
Come Fish With Us!
Junior Division
Awards Program
Extended For 2016

For FFTT Team Members Only!

If You Have A Young Person
(18 or younger at our 1st tournament)
That Would Like To Tournament Fish With Us...
Please Take Notice...
We Will Have A Tournament Inside Our Regular Tournament, Where The Juniors Will Compete Against Each Other For BIG FISH.
​ This Club holds
Bass Tournaments
on lakes in West Ga and East Al.
This is a bring your own partner tournament.
We encourage the participation of young people.
This is a Christian based club.
Please register below.
If you​ do not see your name on the registered side after a couple of days, send me a reminder via the email address below.
​Thanks and
​we look forward
to fishing with you!

John McQueen

mcqfamily@hotmail.com
Alright!! You Took Our Plaque Home With You Because You Won 1st Place! The Least You Could Do Is Go To The
​"OUR FORUM PAGE" And Tell Us What You Were Using!

Or Put In Any Clean Comments That You Might Want To Express.

See You On The Lake!!​​
​
​

"CLICK HERE"
​To Be Sent To Our FORUM Page!​​
Dave Rosenberg That Fishes With Us Has Set Us Up A Discount That Gives Us Free Shipping. Just Mention His Name When Ordering.
DBK Lures Is Owned By Brian Koonce
​Check His Site Out!
Fun Fishing Tournament Trail
2016
Andy and Eric With Their Guntersville Plaques
​From April 4, 2015.

Brian, Thomas and Matt Win The First Tournament Of 2016! See The Wedowee Link Above For More Pics
Jared Won The YOUTH Division And Had The Big Fish For The Tournament At Wedowee On Feb 6, 2016!


​
Teams Registered
Logan Martin
Aug 13, 2016
​​ ​ Lakeside Landing
​
Launch 4am AL- Weigh-in 11AL
​
​1. Brian, Matt, Thomas
2. Russell, Reid
3. Chris A,

Caden


4. Eric,

Austin


5. Joe,

Brandon


6. Remar, John
7. John Adams
8.​ Dave, Heather
9. Chad,

Jackson, Ethan


10. Johnny,

Johnathan


11. Coach, Don
12. David, Chris
13.​Chris Stinson, Woody,

Conner


14. Wayne Smith


15.




16.


**Red Denotes Youth Anglers​​​​​**
2016 Schedule
​
Launch Safe Light- 3:00AL Weigh-in ​
​
​Feb 6 Wedowee Hwy 48 Ramp
Mar 12 West Point Payne Park Mega
Apr 9 Weiss Hwy 9 State Ramp
Apr 23 Guntersville Marshall Co​​​
May 7 Logan Martin Riverside
May 21 Neely Henry Rainbow Landing​​
Jun 11 West Point Payne Park Mega
​
Jul 16 Wedowee Hwy 48 Ramp​​
Launch 4am AL- Weigh-in 11AL
Aug 13 Loga​n Martin Lakeside Landing
Launch 4am AL- Weigh-in 11AL

Sep 10 Guntersville Marshall Co
Oct 8 Weiss Hwy 9 State Ramp
Nov 12 Mystery Lake ​ ​​​

The Folks Do An Excellent Job On Our Trophies. Let Them Do Yours!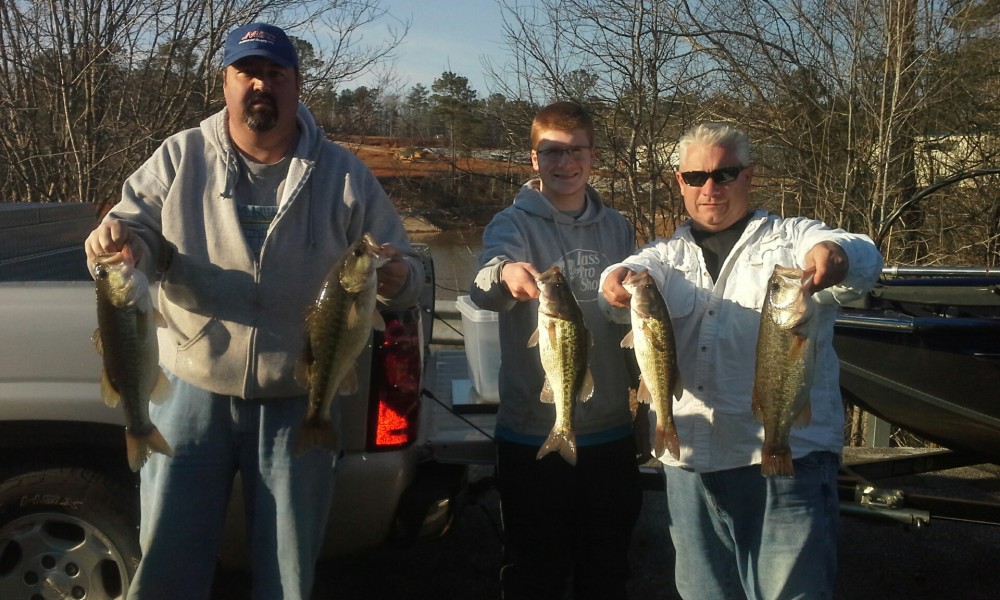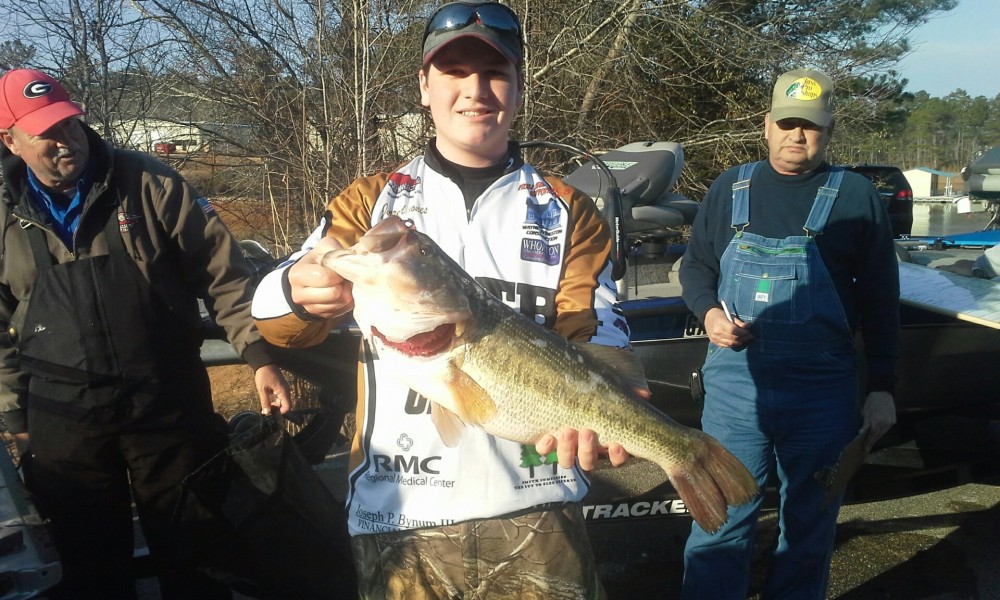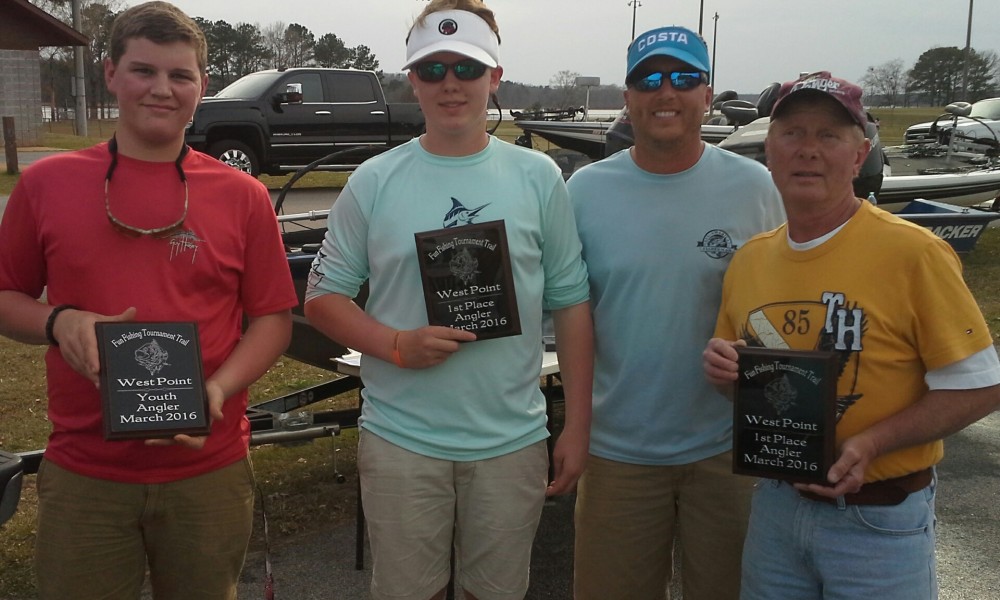 Here Are The Winners For Our West Point Tournament on March 13, 2016.
Reid (Youth)
​Woody, Chris and Conner (Team)​
Reid Holding Up His
​Youth Winning Big Fish
​At West Point On March 12, 2016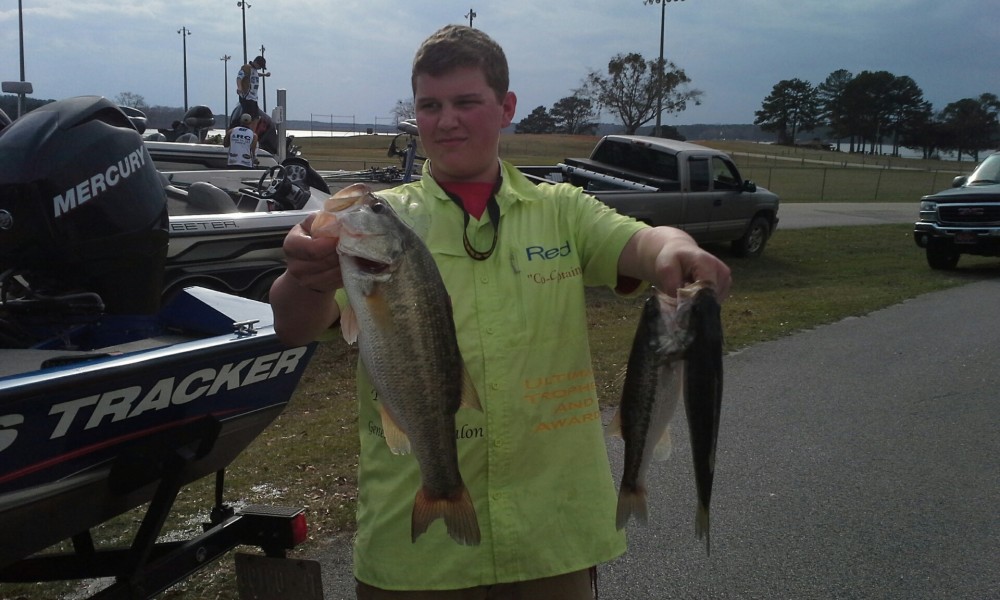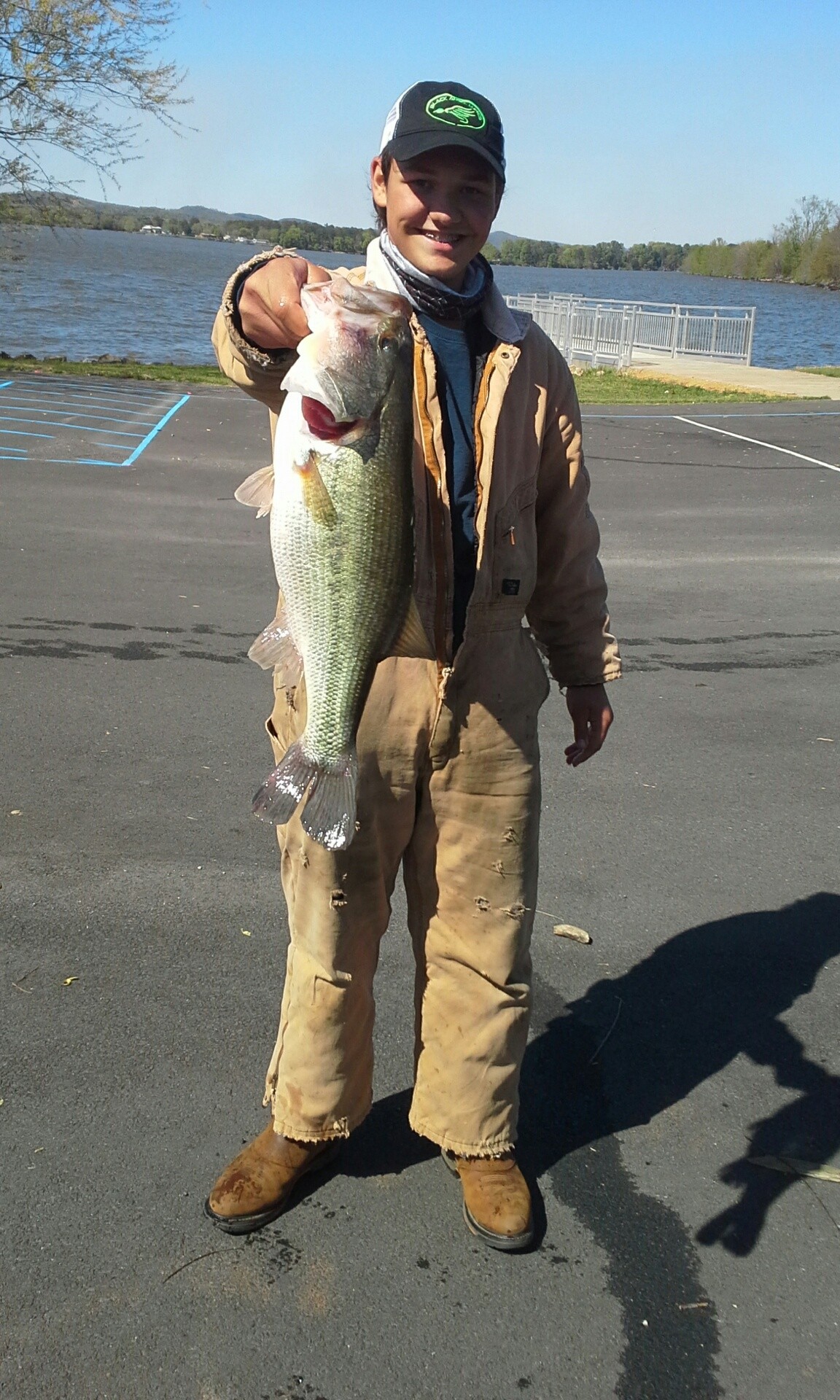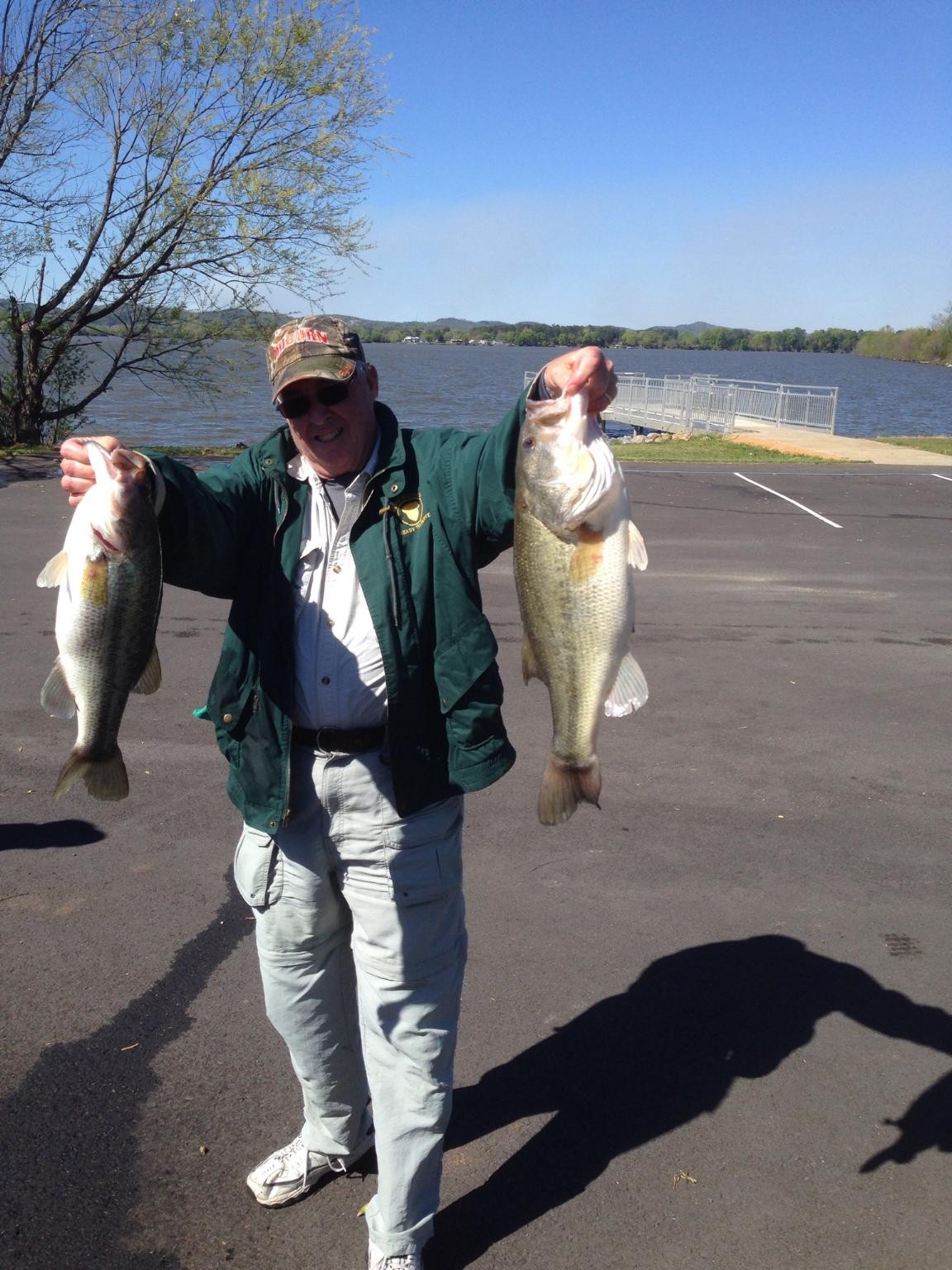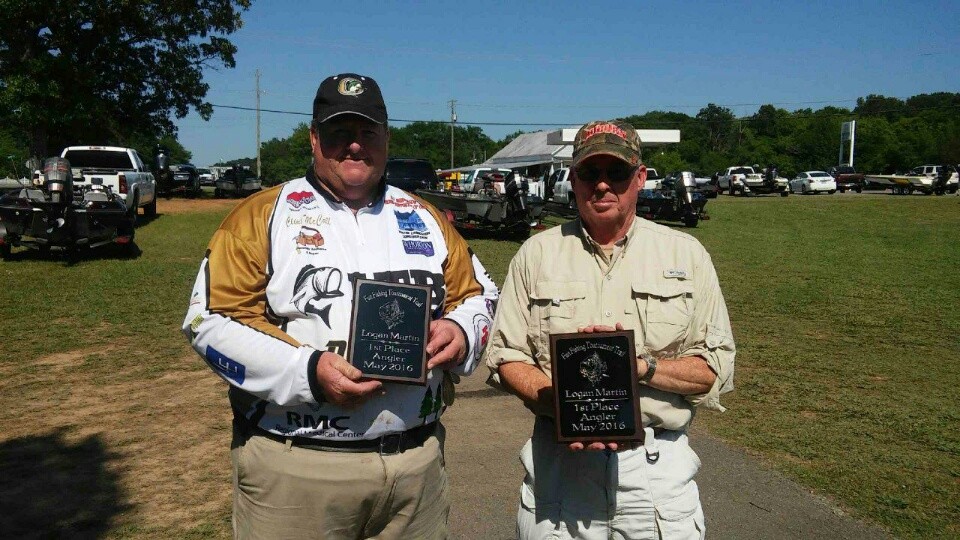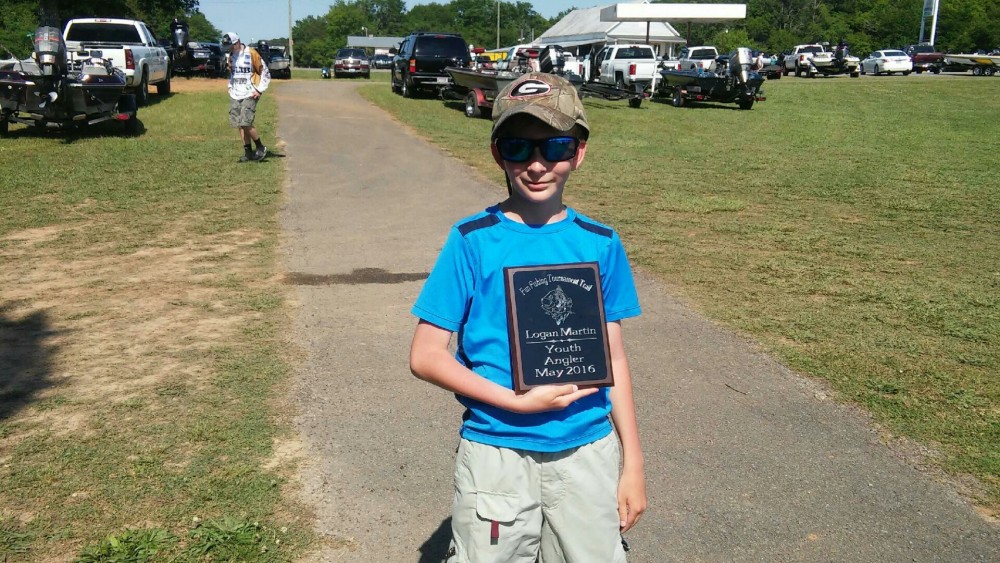 Logan Martin Adult Winners
C​ongrats Coach McCall and Don!
Austin Is The Winner Of The
Youth Angler Division
​At Logan Martin!​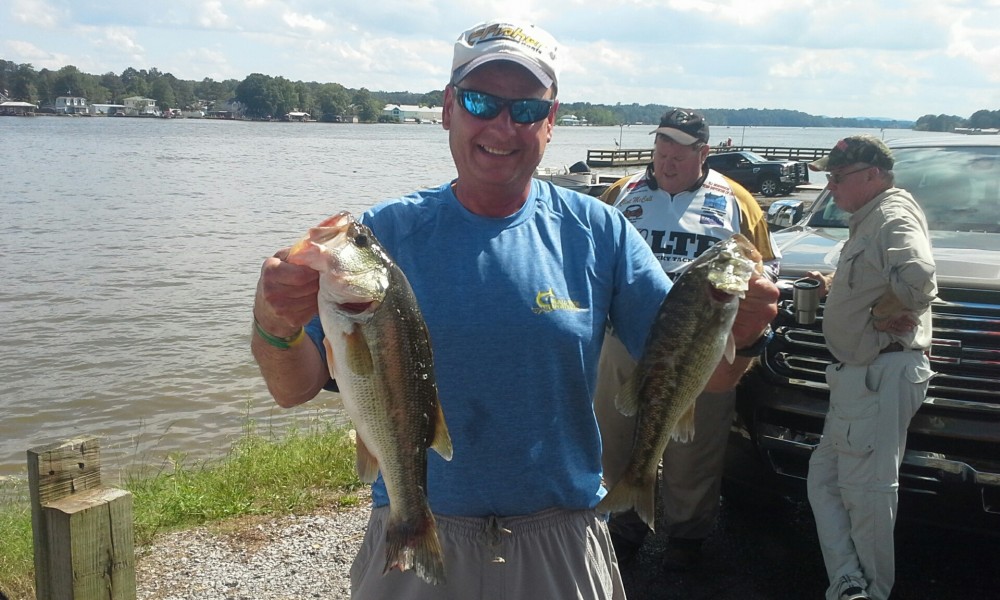 Eric's Winning Catch From Neely Henry
On May 21, 2016​. Congrats Eric!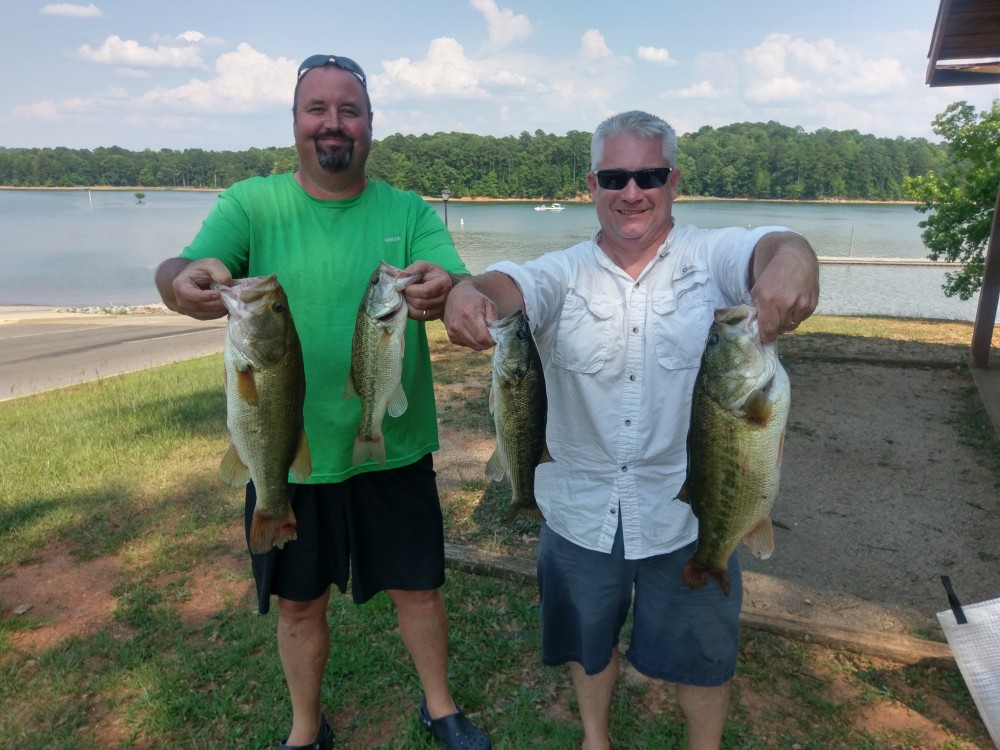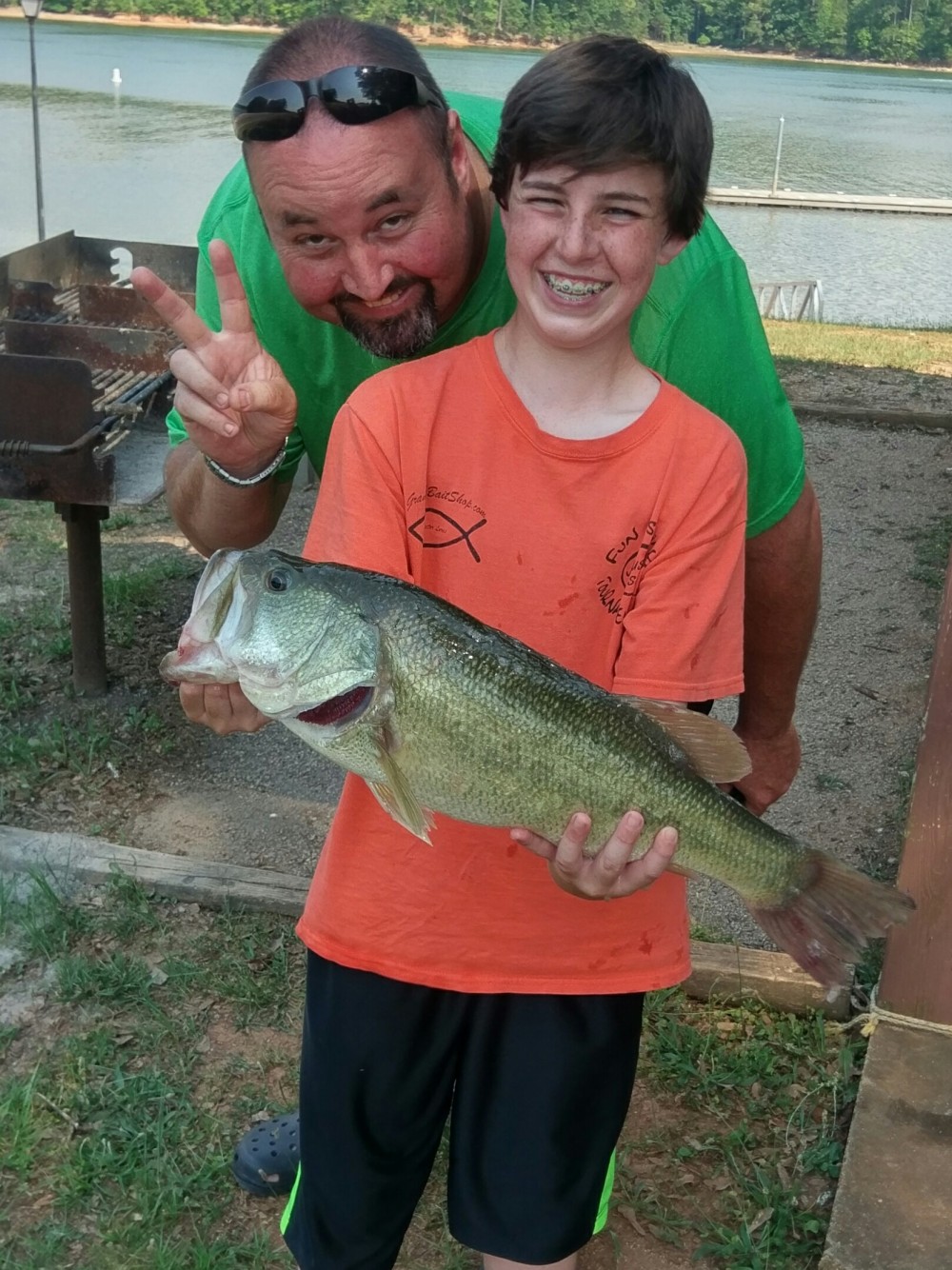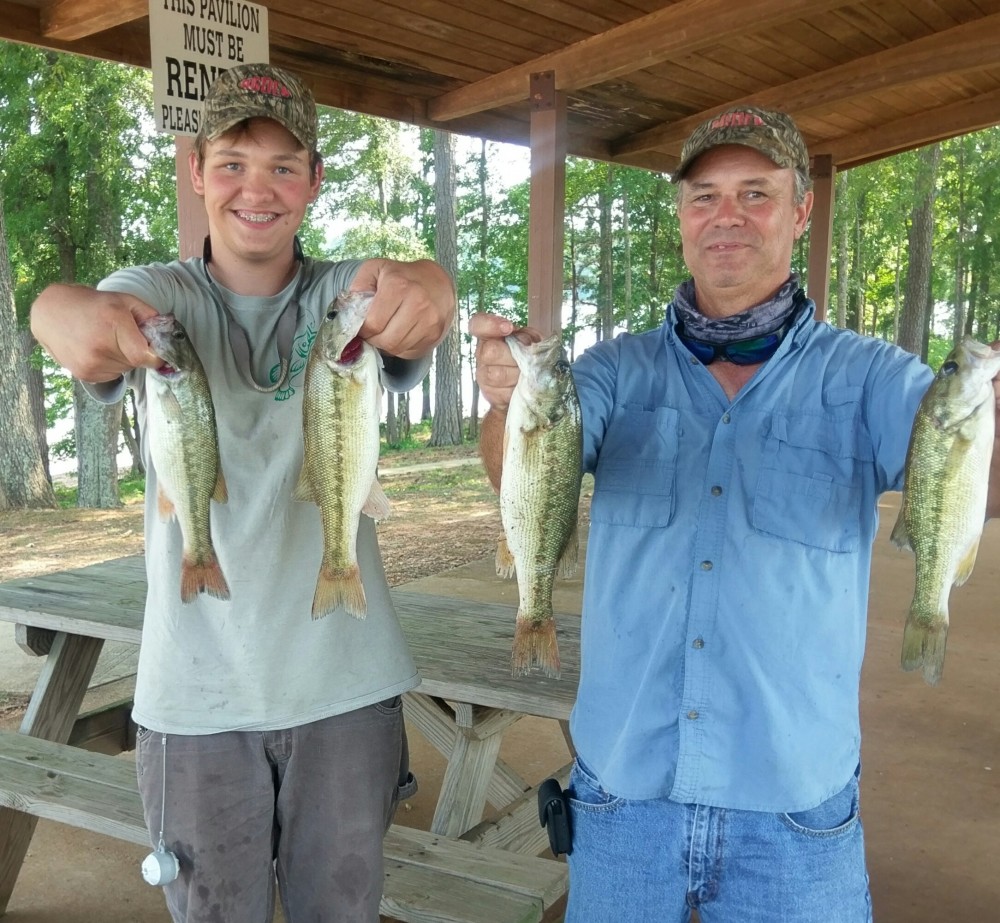 Brian and Matt With Their Winning
​West Point Bass! SWEEEETTTT!
Johnathan and Johnny With Some Healthy Spotted Bass From West Point
Caden Showing Uncle Brian His Youth Winning Fish From West Point!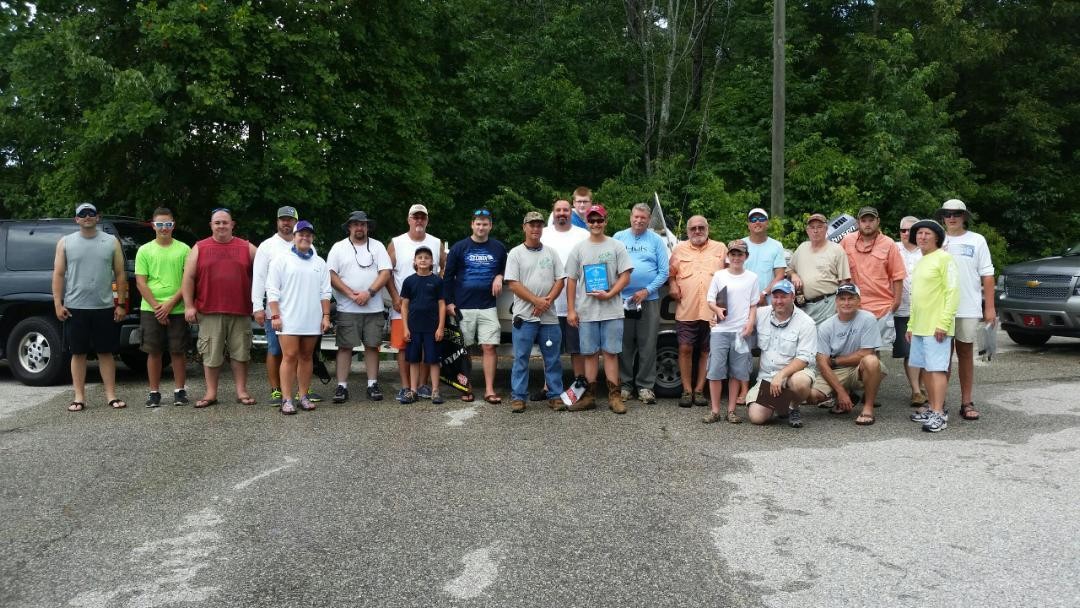 Wedowee Group
July 16, 2016​